Electro Mechanical Actuation
From mechanical Control Levers for different applications up to Electro Mechanical Actuation.
Intelligent and smart Electro Mechanical solutions based on state-of-the art electronics.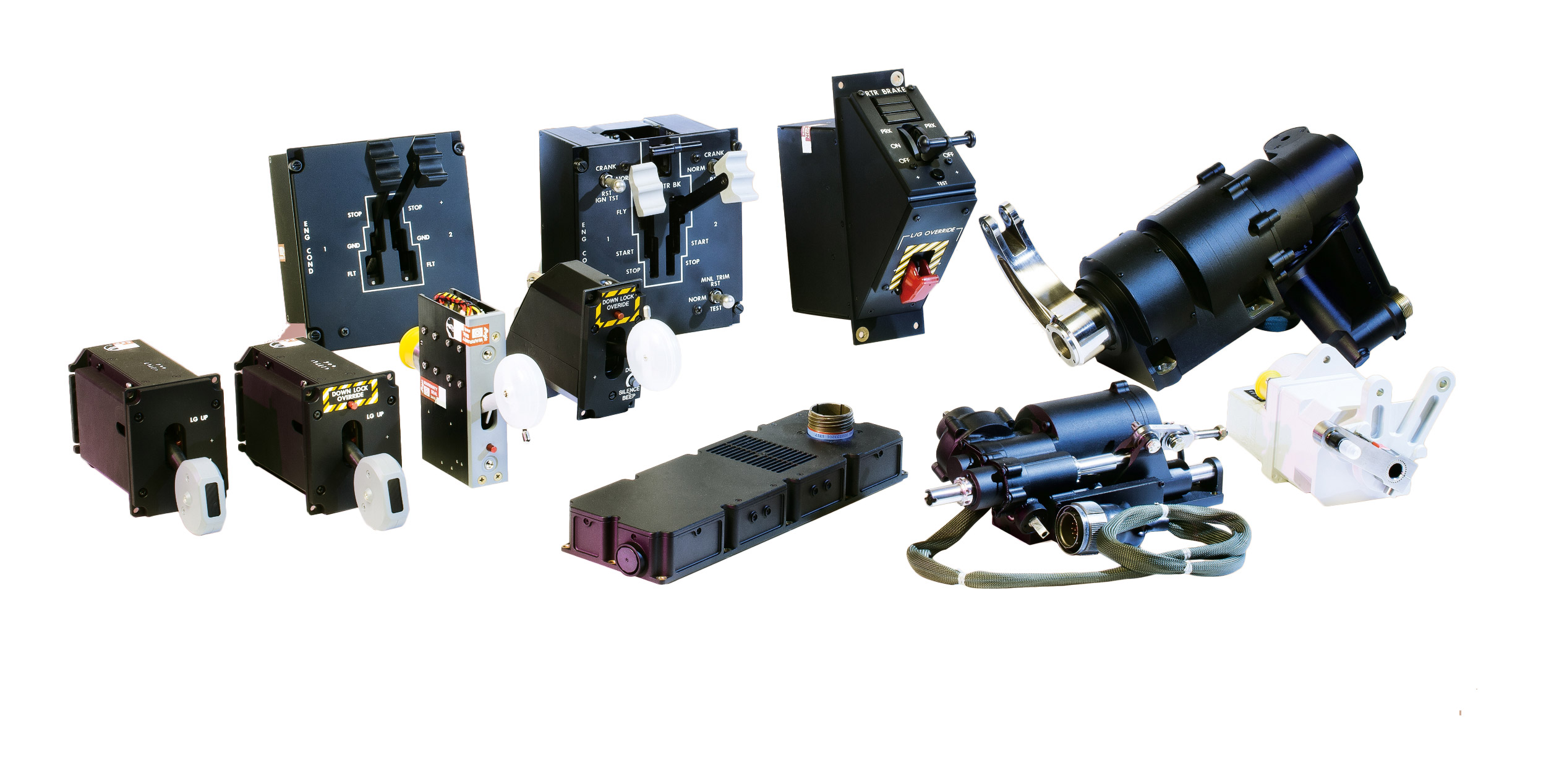 Logic has been designing control levers and actuators ever since the company was founded in 1962. Predominantly they are designed as independent control systems for engines, rotor brakes and landing gears but they can be customized to address any aircraft system where manual intervention is required or advisable.
All applications provide feedback data.
Logic can meet all design needs based on its experience in both control systems and electro-mechanical actuation systems.
Each new design focuses on improving the reliability and safety of the entire system.
Taking advantage of its broad electronic know-how, Logic can offer modern, analogue or digital, engine control units for multiple actuation applications.
Click here to download Electro Mechanical Actuation product family brochue
MAIN FEATURES:
High torque value actuators;
Multi-type position feedback solutions (RVDT, LVDT. Switches, Potentiometer…);
Safety interlock;
Constant Load;
Electrical and/or mechanical coupling;
EQUIPMENT:
Landing Gear Control Levers;
Rotor Brake Levers;
Engine Control Systems;
Canopy Actuation Systems;
Actuator Control Units;
Steering Control Units and Sensors;
Air Intake Door Actuators
Roll Control Actuator
Our systems fly on:
BOEING CH-47
BOEING H-46
LEONARDO AIRCRAFT DIVISION MB339 – M-346 – M-345
LEONARDO HELICOPTERS DIVISION  AW101
LEONARDO / AEM / EMBRAER AM-X
EUROFIGHTER TYPHOON
FADEA – IA 63 PAMPA
AERO VODOCHODY L-39NG